Laurel Hinton, Audiologist in Monterey & Salinas
27 Years of Experience Providing Patients with the Tools to Hear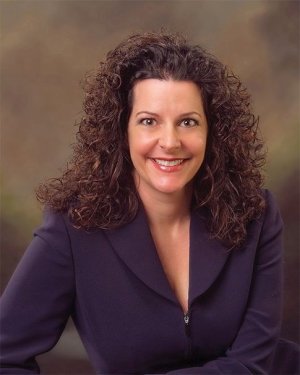 Our lead Salinas audiologist, Laurel Hinton, became fascinated with the ear after taking a hearing science course in college. From an early age she had a desire to help the hard of hearing better interact with today's auditory world. There are many careers available to a degree-holding audiologist. Laurel decided on private practice so that she could have the freedom to work closely with her clients.
Laurel listens closely to clients in order to determine what hearing devices will best suit their needs. She is a qualified diagnostician and licensed to dispense hearing devices, allowing patients to make one easy trip to the doctor for hearing aids.
Skilled in Handling Difficult Hearing Loss Situations
Laurel has extensive experience aiding children of the age 10 and older. Hearing loss that starts at a young age can be the result of particularly challenging difficulties. Laurel is up to date on the most advanced technology that gives patients an advantage against even the most devastating of hearing problems. There are a lot of places selling hearing aid technology, but only a trained audiologist will have the skills and knowledge necessary to correctly implement the appropriate equipment.
Many vendors distributing hearing aids do not perform follow up tests to ensure that the equipment is installed correctly. Laurel, on the other hand, does extensive troubleshooting to test the patient's hearing. Fitting the hearing aid is very important, and without the proper assistance, the patient will be no better off with it than they were without it.
Hearing Specialist in Monterey & Salinas Who is Dedicated to Helping Patients
Laurel Hinton entered this line of work because she has a passion for helping people hear. While there are many other options out there for auditory assistance, it is rare to find any with the commitment to their work that Laurel has.
Education
Au.D. - A.T. Still University
Major: Doctor of Audiology
M.S. - California State University, Northridge
Major: Audiology. December 1993.
B.S. - California State University, Northridge
Major: Communicative Disorders. June 1991.
Licensure
Audiology State License AU 1595 — November 1994 to present.
Hearing Aid Dispensing License HA 3460 — September 1994 to present.
Contact us today to learn about our audiology services or to schedule an appointment with a skilled hearing specialist in Salinas & Monterey.